Mr David Ahearne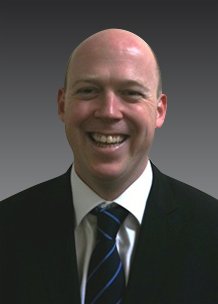 Mr David Ahearne
I was appointed Consultant Orthopaedic Surgeon at Hillingdon and Mount Vernon Hospital in 2011, where I treat patients with accident related problems, such as broken bones to the longstanding problems of arthritis and sports injuries from the hand to the shoulder.
My undergraduate training was at Manchester University, qualifying with a Distinction in Surgery.
Basic surgical training was in Kent and Sussex rotation, involving a year in Plastic Surgery, which introduced me to my final career path in Hand and Upper Limb Surgery.
After my Basic surgery training I undertook an MSc in Surgical Sciences and worked with Professor Gordon Blunn at the Royal National Orthopaedic Hospital, Stanmore, on Osseo-integration for un-cemented joint replacements, this allowed me to gain a greater understanding of research. This helps me evaluate the latest technology, determining the best treatments available, so that I can then pass them onto my patients.
I completed my Orthopaedic Higher Surgical training rotation in the North West London Region, which gave me the opportunity to work at St Marys and Chelsea and Westminster Hospital.
I undertook a further fellowship in Upper Limb surgery at the Royal Surrey County Hospital, electing to stay in England within the NHS.
I have presented nationally and internationally on different aspects of Orthopaedics, and also published on various topics within Orthopaedics and continue to look for ways to review and audit my Outcomes to improve.
Currently I am setting up a Hand Surgery Service at Hillingdon and Mount Vernon NHS Foundation Trust, and was appointed the Head of the Orthopaedic department within 18 months of joining the department.
I am actively involved in medical education at both undergraduate and post-graduate level, lecturing Imperial College Medical Students, General Practitioners and the Northwest Thames Specialist Registrars.
I have taught on different courses and am a faculty member of the Imperial External Fixation Course.
My membership of the British Society of Surgery of the Hand, British Elbow and Shoulder Society, British Orthopaedic Association and The Royal College of Surgeons, allows me to keep up to date with any advances in the world of Upper limb surgery and pass these on to my patients.
I am also a member of the Royal Society of Medicine Orthopaedic Council.
I treat a wide range of conditions of the hand and the shoulder, ranging from sports injuries of the rotator cuff tendon and dislocated shoulders to arthritis of the hand, wrist and shoulder, to name but a few, and use the latest technology and proven treatments to endeavour to restore my patients to the level of activity they are use to.
Publications
Transphyseal anterior cruciate ligament reconstruction in the skeletally immature: follow-up to a minimum of sixteen years of age.
Kumar S, Ahearne D, Hunt DM.
J Bone Joint Surg Am. 2013 Jan 2;95(1):e1. doi: 10.2106/JBJS.K.01707.
Early magnetic resonance imaging in acute knee injury: a cost analysis.
Patel NK, Bucknill A, Ahearne D, Denning J, Desai K, Watson M.
Knee Surg Sports Traumatol Arthrosc. 2012 Jun;20(6):1152-8. doi: 10.1007/s00167-012-1926-5. Epub 2012 Mar 1.
Preoperative blood tests: an expensive tick box exercise.
Pastides P, Tokarczyk S, Ismail L, Ahearne D, Sarraf KM.
J Perioper Pract. 2011 Dec;21(12):421-4. Erratum in: J Perioper Pract. 2012 Mar;22(3):80. Sarraf, Khaled [corrected to Sarraf, Khaled M].
Surgical approaches to the forefoot for common sports-related pathologies: a review of the literature and cadaveric dissection.
Ahearne D, Rosenfeld P.
Knee Surg Sports Traumatol Arthrosc. 2010 May;18(5):587-93. doi: 10.1007/s00167-010-1096-2. Epub 2010 Mar 9. Review.
Oxford Concise Medical Dictionary, co-reviewer.
Presentations
ESSKA 2010
Surgical approaches to the forefoot for common sports-related pathologies: a review of the literature and cadaveric dissection.
15th EFFORT Congress 2014
Carpal Tunnel Decompression On The Internet – What Do Your Patients Know?
Specialist Interests
Shoulder, elbow, wrist and hand sports related injuries and chronic conditions of all aspects of the Upper limb.
Availability
| | Mon | Tue | Wed | Thu | Fri | Sat | Sun |
| --- | --- | --- | --- | --- | --- | --- | --- |
| 1:00pm to 6:00pm | | | BMI Bishops Wood Hospital | | | | |
| 7:00pm to 10:00pm | | | BMI The Clementine Churchill Hospital | | | | |
Mr David Ahearne
BMI Bishops Wood Hospital
Rickmansworth Road
Northwood
Middlesex HA6 2JW
Phone: 01923 381109